Welcome at Infusiobar!
Welcome at
Infusiobar!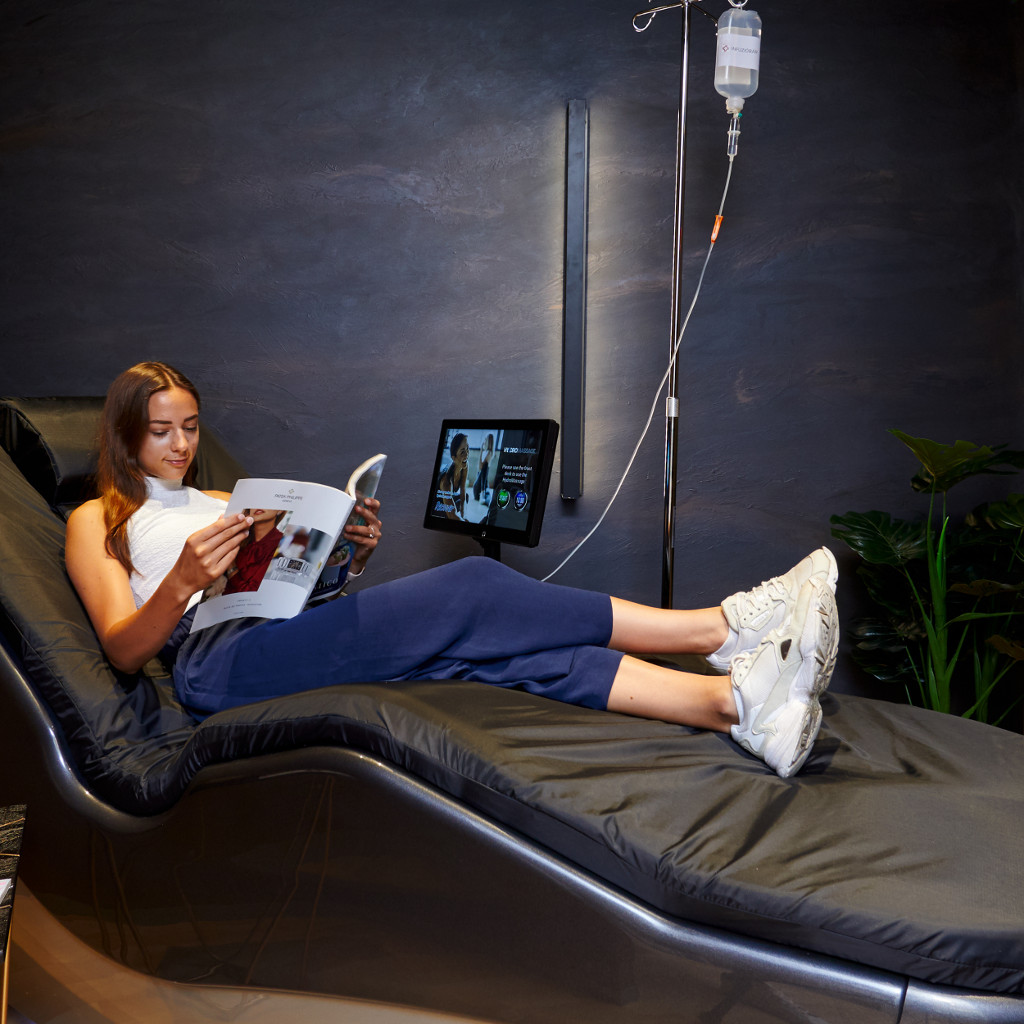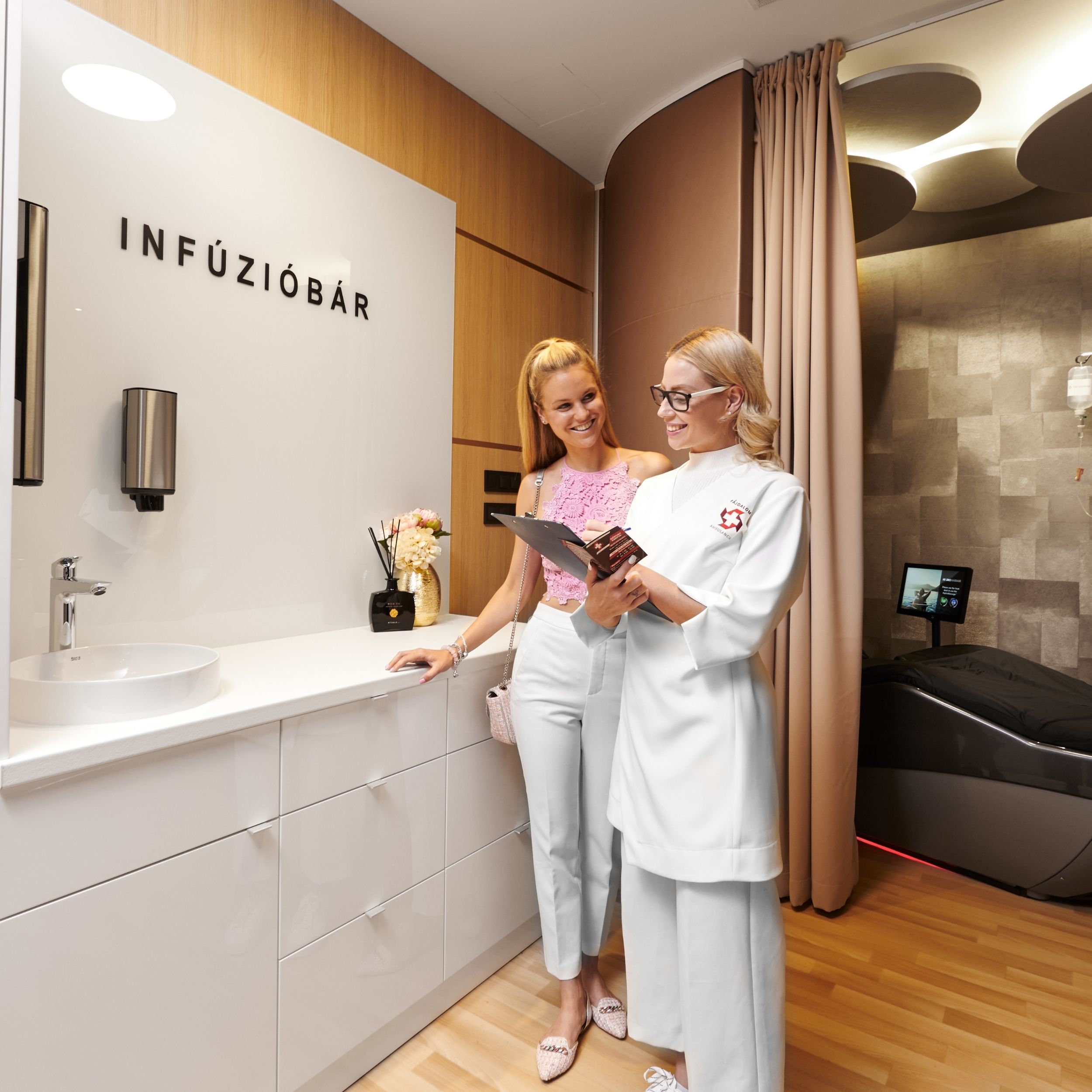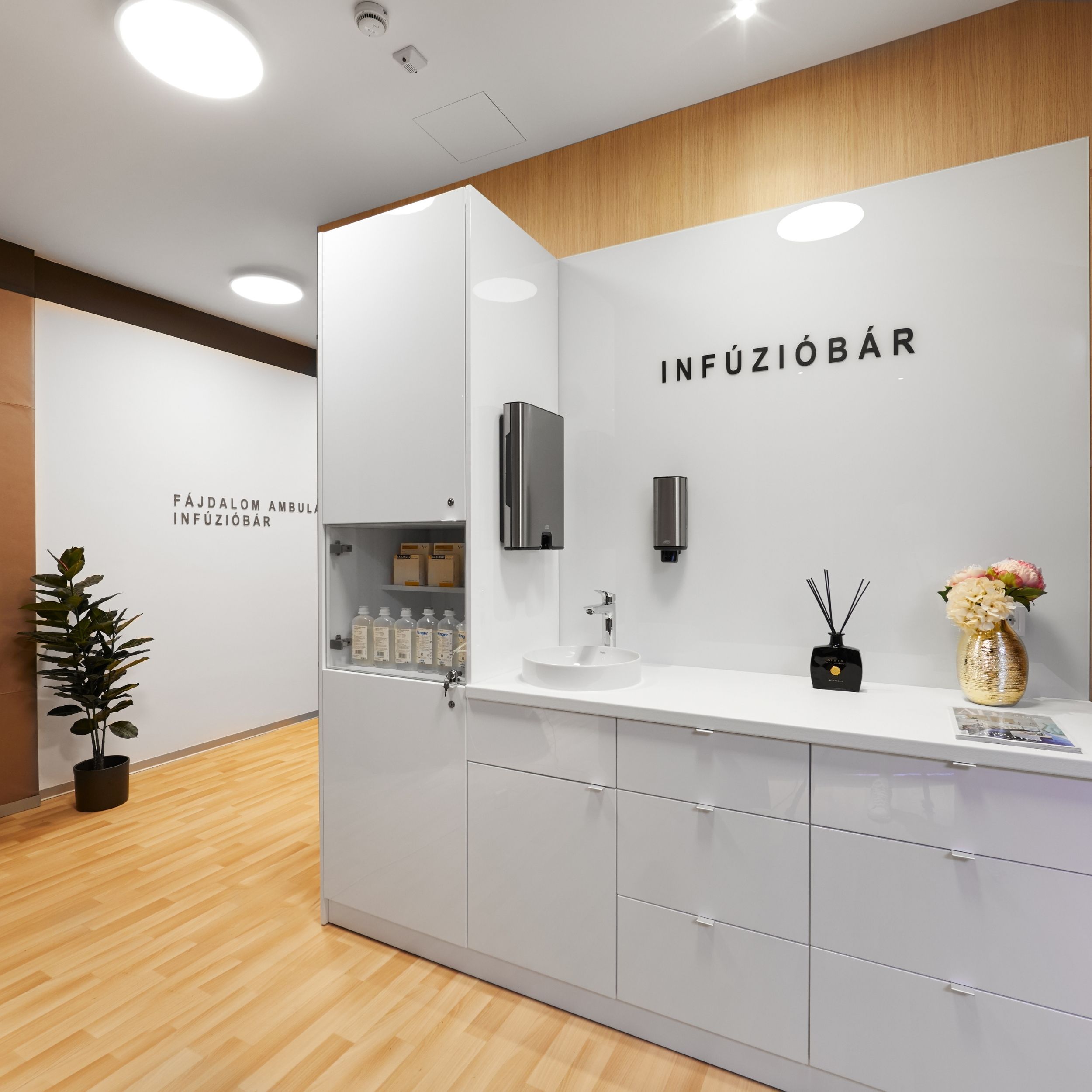 Our exclusive service is part of the portfolio at Fájdalom Ambulancia. We pack everything for your beauty and health in an infusion cocktail specifically made for you!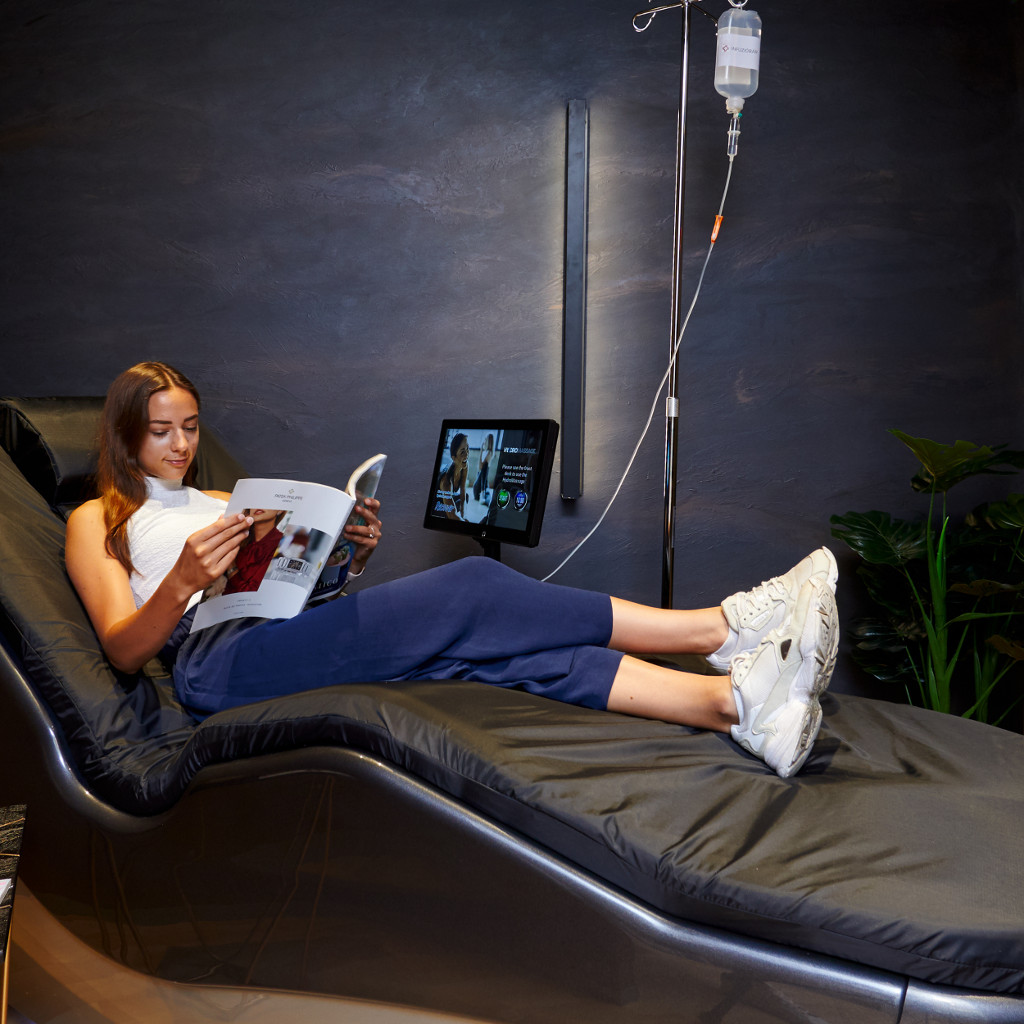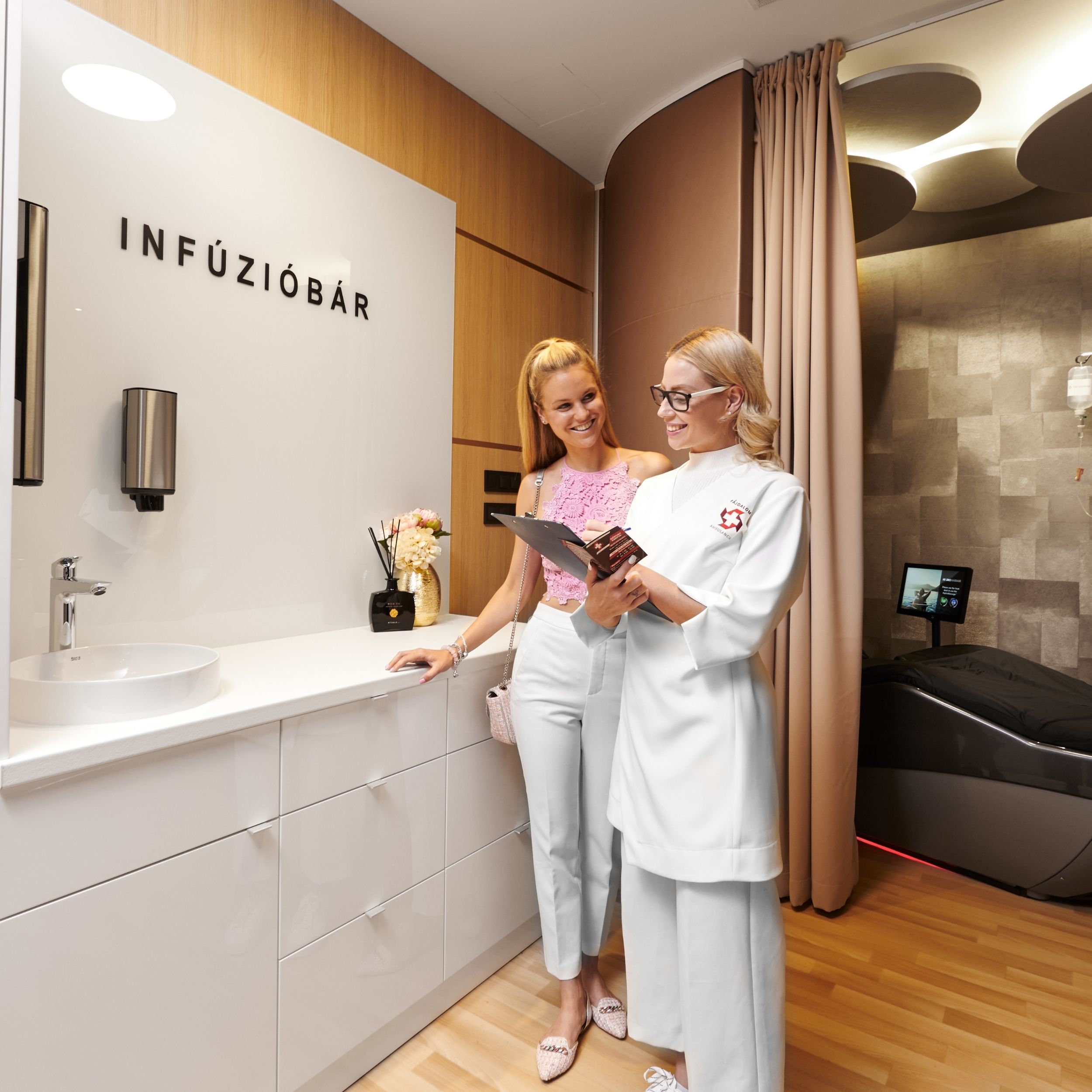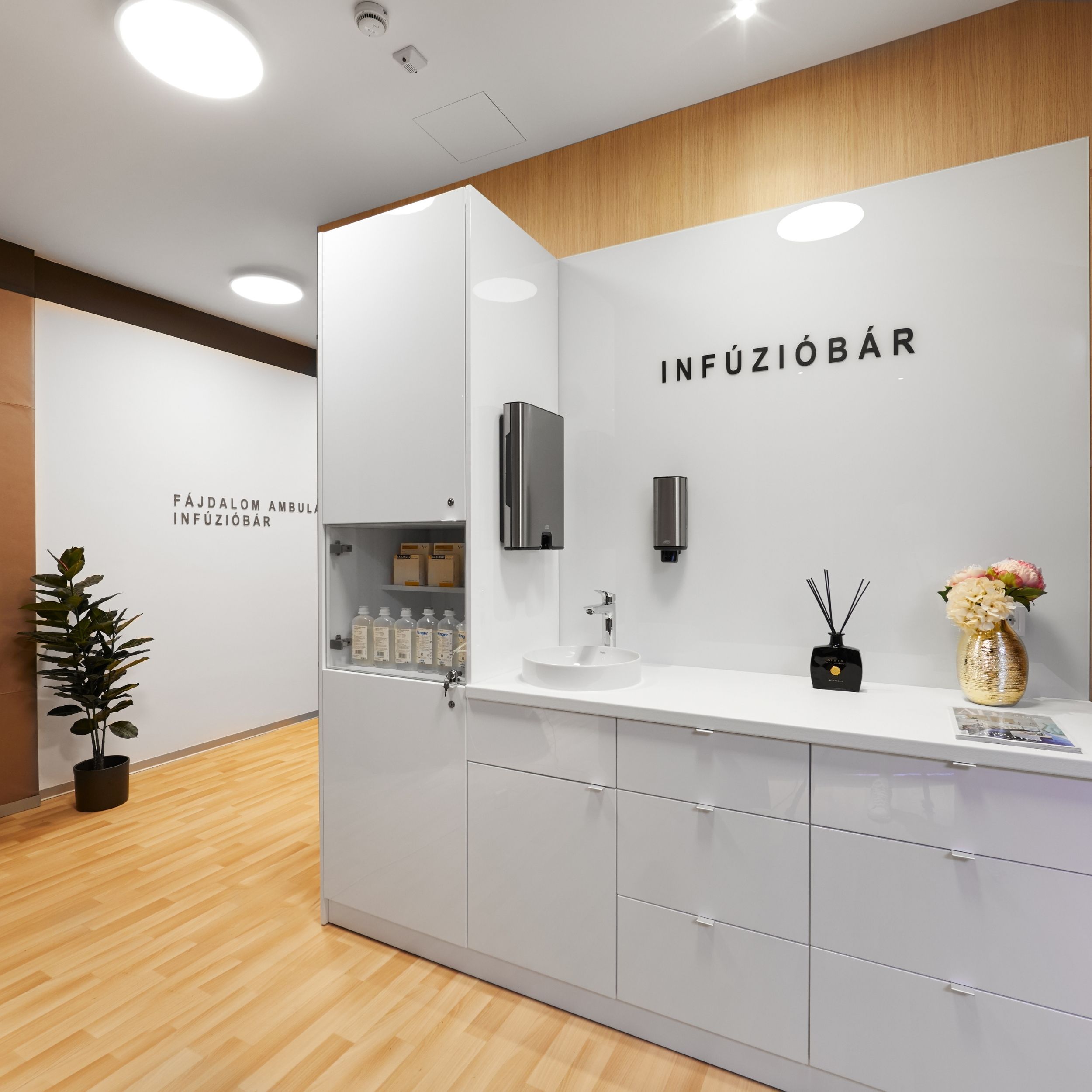 About us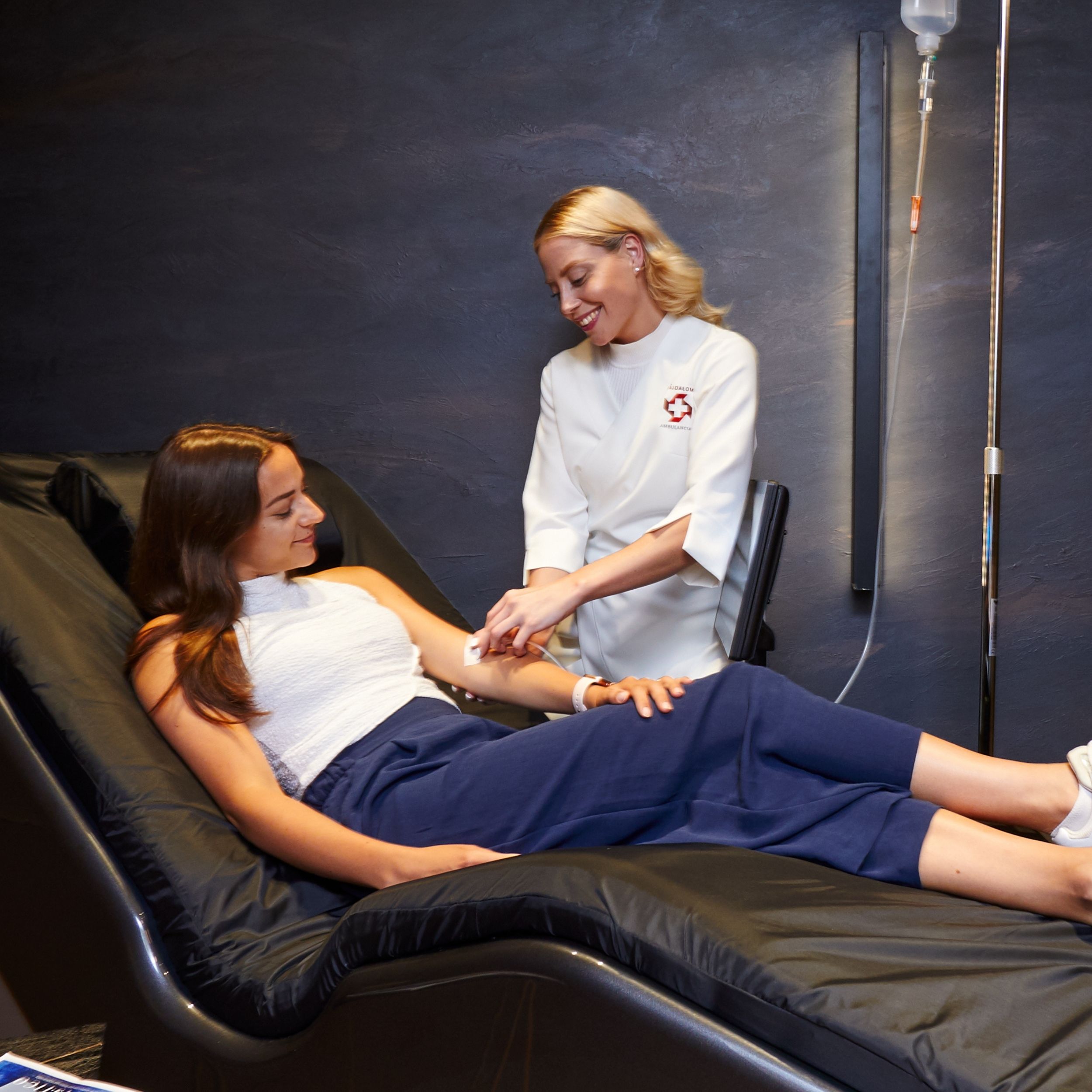 About us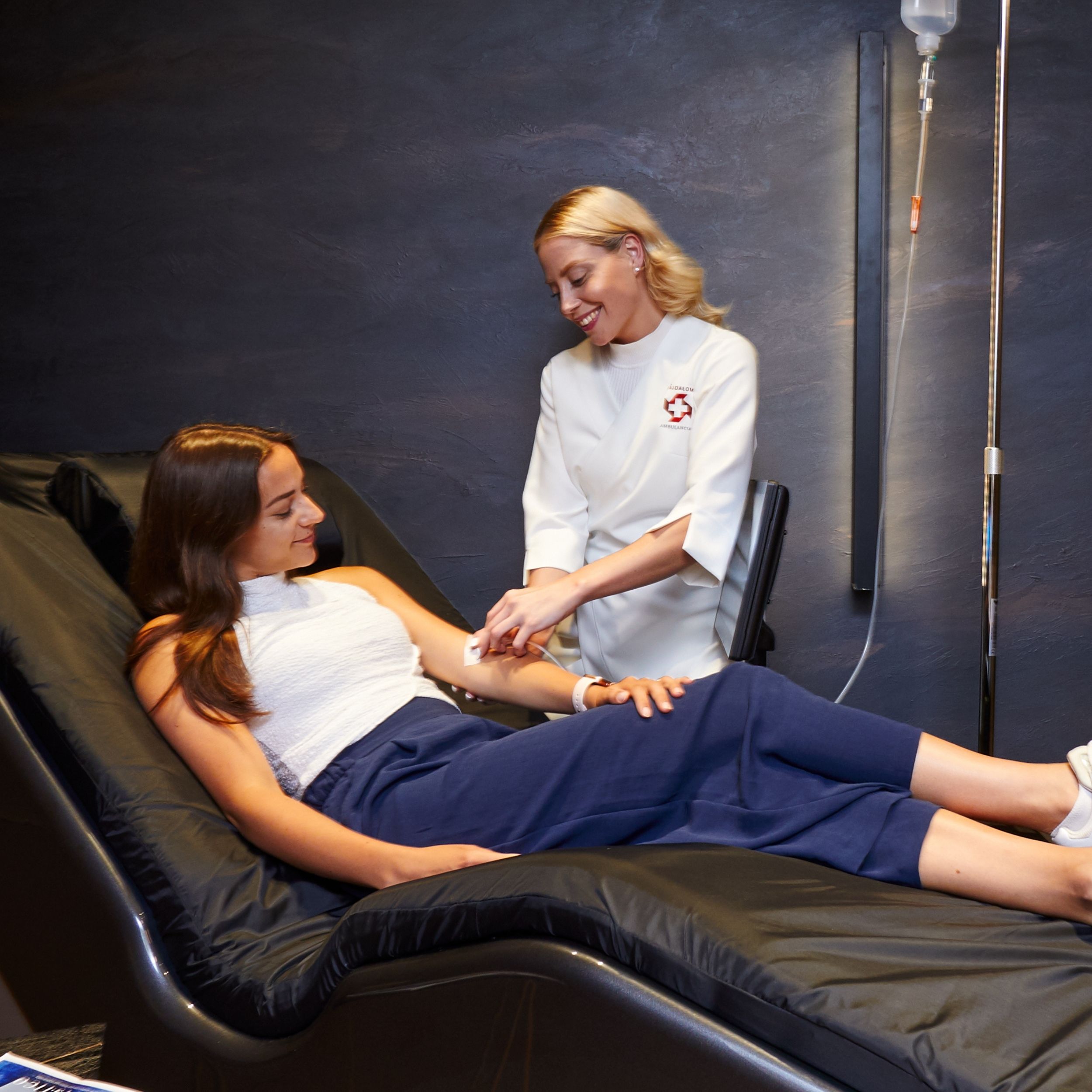 The high quality of our premium services is guaranteed by the nearly 20 years of professional history of Fájdalom Ambulancia. Infúzióbár is an exclusive package of services within the Fájdalom Ambulancia product portfolio where you receive a completely new, unusual treatment. The only thing you will need is to pay attention to yourself and relax while we prepare your body to achieve a state of optimal balance. For your physical and mental rejuvenation, we offer a refined, private and luxurious environment where our hydromassage beds will make your complete relaxation unforgettable.
Read more
Unique hydromassage treatment beds
Optimal biological
utilization
Personalized treatments
Pharmaceutical quality
More
Infusion cocktails
What does your body crave for? Immune boosting? Increased performance? A little extra energy for the week? Choose your favorite infusion cocktail and book an appointment today!
Testimonials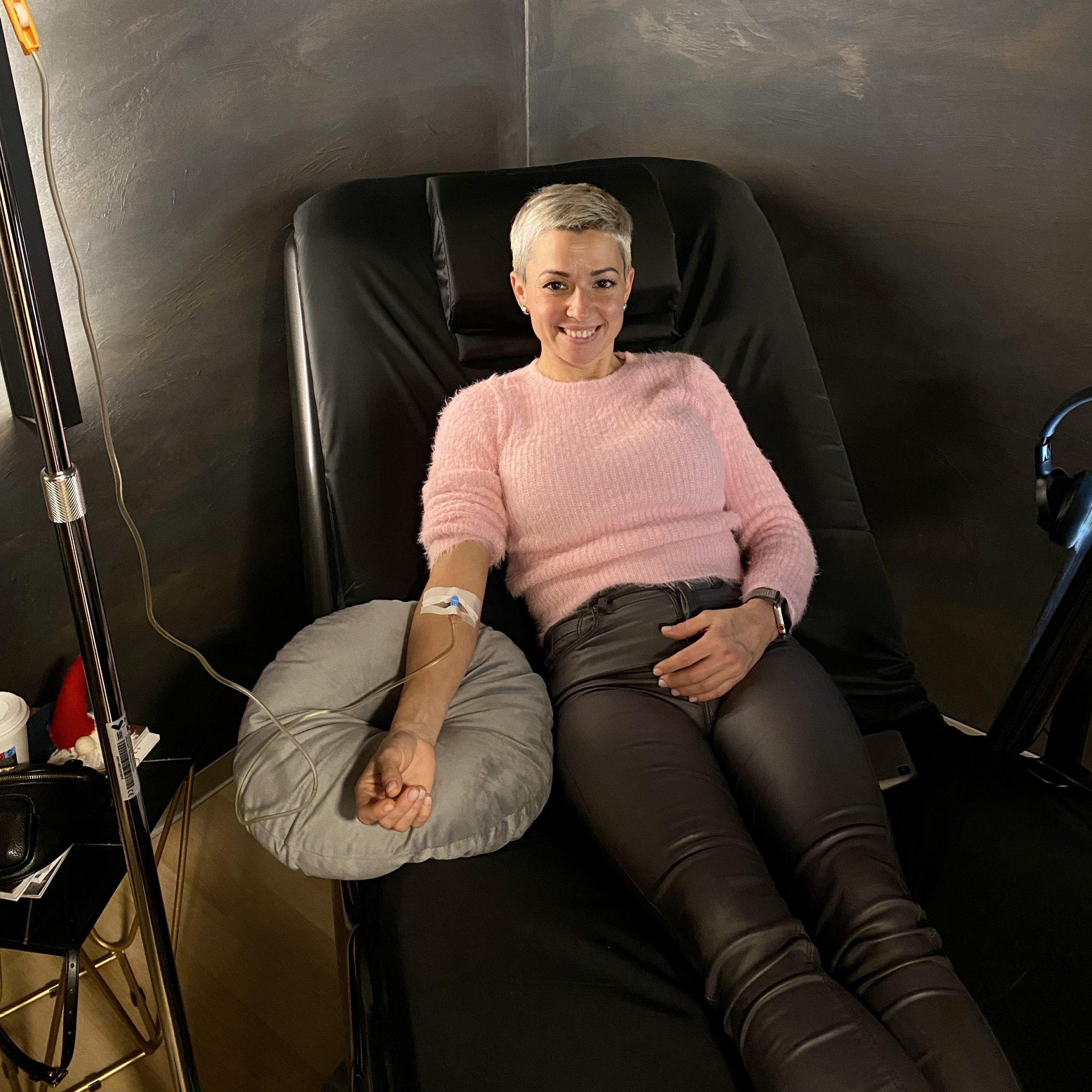 Egészségtudatos edzőként nagyon fontos számomra, hogy foglalkozzak az immunrendszeremmel. Nagyon sok edzést tartok, emelett két gyermek édesanyja vagyok. Nem túlzok, ha azt mondom, hogy 24 órában készenlétben állok, így igyekszem folyamatosan szinten tartani a vitaminkészleteimet. Az Infúzióbárban maximális a profizmus, mely párosul az exkluzív pihentető környezettel. Köszönöm nekik, hogy felturbóztak!
Bárdosi Ildikó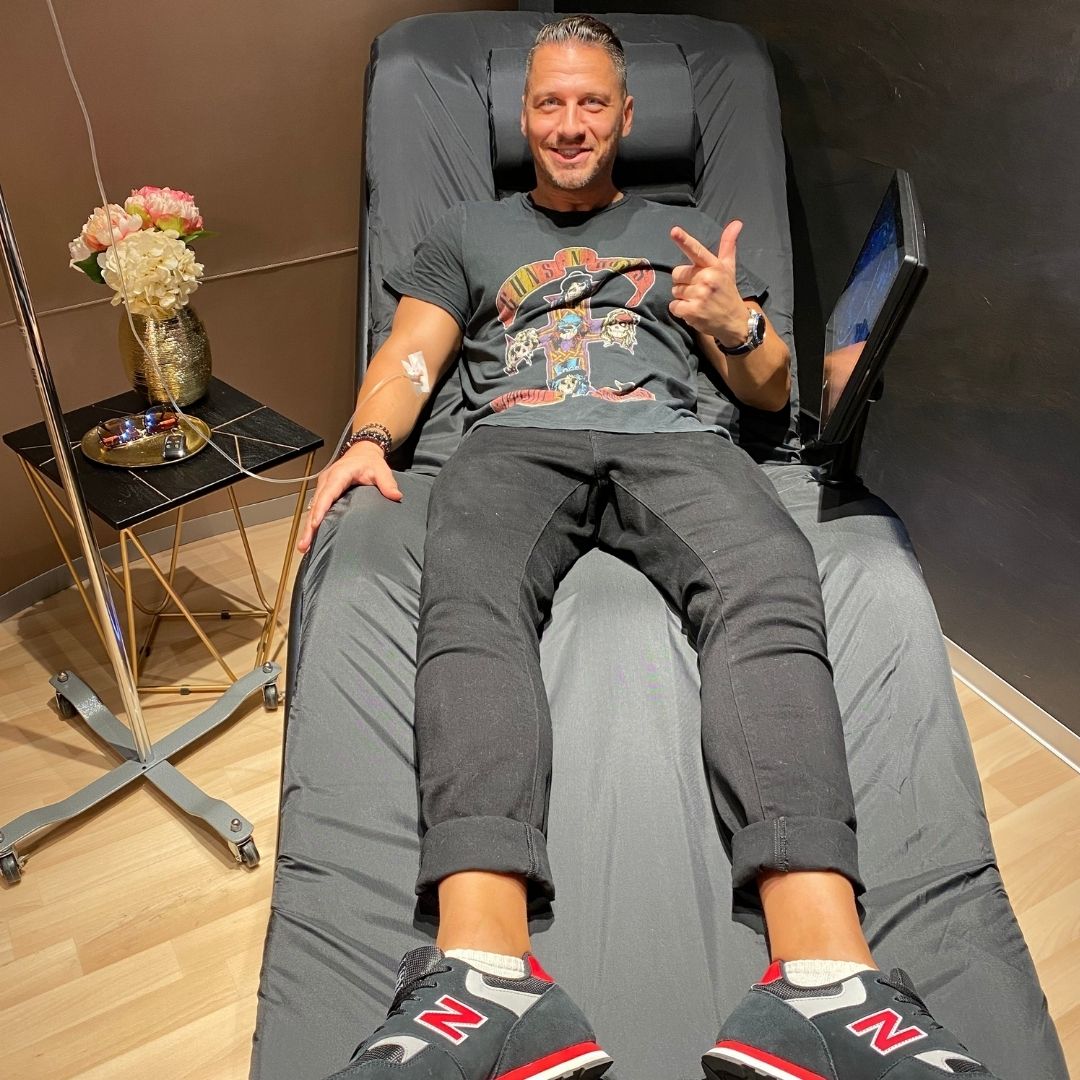 As a performer, it is important that I always bring out the best in me on stage so that fans can have a maximum concert experience! In addition to my regular trainings, I can only achieve this if I also pay special attention to my vitamin intake. My favorite spot right now is Infúzióbár at Fájdalom Ambulancia where my choice today is the Energy Cocktail!
Csaba Vastag
Singer